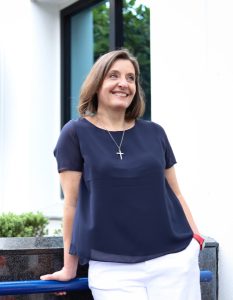 We are a Chartered Accountancy business providing high quality accounting, taxation, advisory & business development services to our clients across New Zealand. We support them on their business journey, provide guidance and mentoring along the road and offer solutions when our clients find themselves at a crossroads and needing to make decisions.
With over 22 years of experience in Chartered Accountancy practices, as well as running another successful family business for 12+ years in Wellington, we understand business!
We first heard of the great work Pride Lands does after a close family friend, who lives with us started working at Pride Lands. After every shift she would come home and tells us about her day, the kids and their stories. Eventually these stories became about the difference she saw in the kids. She loves her job at Pride Lands because she can see the difference Pride Lands are making in the children's lives.
One day our family friend came home and said: Moses said when you plant a seed, nurture it and give it all the love it deserves, even though it takes a long time for it to grow into a tree, it will bear good fruit that can feed an entire village for the entire lifetime of the tree. This principle is no different from our Tamariki. If we care and nurture them with all the love they deserve, they will grow up strong, healthy and become better citizens for us all. She loved it and so did we! Pride Lands represents all of what we are passionate about. Looking after our children and helping them to grow and develop is no doubt a very rewarding and often challenging job but helping children to feel valued and develop their true potential is priceless.
At Crossroads our business also operates with a high level of integrity and this stems from our core Christian values. We are passionate about serving the community and our business plan includes sowing a fixed percentage of net profits back into local and international charities where the need is greatest.
Elaine – Crossroads Accounting & Advisory Services Ltd.