Unity Books is an inclusive bookshop nestled in the heart of Willis Street in Wellington.  Unity has supported local authors and publishing, and stocked an array of quality books relevant to our diverse clientele since our doors opened in 1967.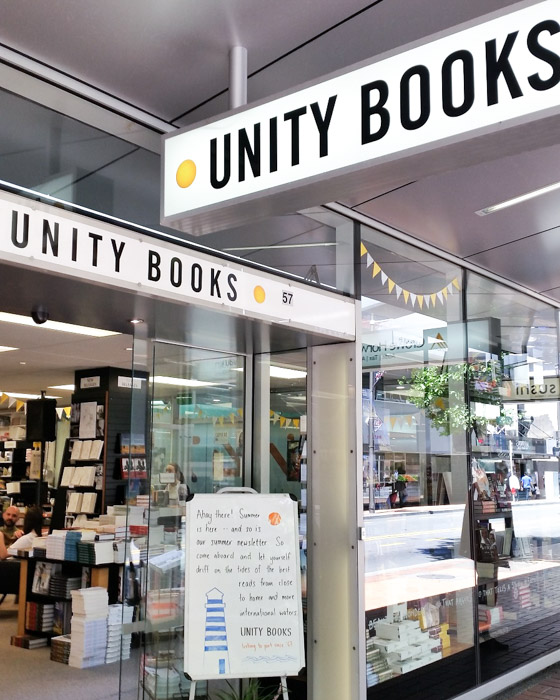 Our city has changed a great deal since then and we have passionately maintained our position as a space for ideas, collaboration and discussion.  Which is why we are so thrilled to be involved with the Pride Lands initiative Help 100.
We support their dynamic and inspired approach to youth in crisis and hope that we can also inspire others to find out more, and even get involved.
So, on Saturday 15October we hosted a first at Unity Books.  We invited our customers to donate their stamps on our famous and much loved 11-for-10 stamp card to the Help 100 cause.  Each stamp was worth 10% of their purchase and we were so thrilled to see the positive response we got.  One of our incredible booksellers, Ruby, kicked off the day by asking Moses live in-store some questions about Help 100 and immediately we could see that our community was on board.
We raised over $2500 that day.  We cannot wait to see the effect our original sponsorship makes in the life of a young person.  And are thrilled that now more than one child will be able to take part thanks to the Unity Books community.
The cubs of Pride Lands have visited our store more than once in the past few years and we have so enjoyed showing them what we do here at Unity Books and hearing about their own love of books and stories.  After all:
"The more that you read, the more things you will know. The more that you learn, the more places you'll go." (Dr Seuss)