We sponsor Help 100 because we know it makes a difference.
Synthesis Marketing are a Wellington business, based in Lower Hutt. We provide full-service marketing support to local and nationwide businesses from marketing strategy and traditional marketing through to digital marketing, business development and implementing month to month marketing campaigns.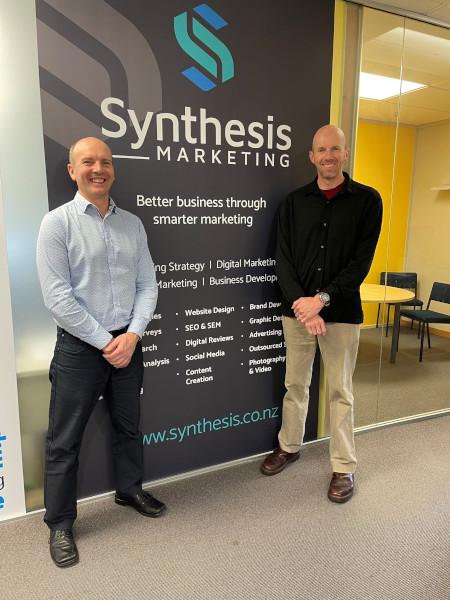 We've been working with Moses and Pride Lands for several years now and have helped him in several different areas of his business. Right from our first involvement we realised that the services that Pride Lands offer are special, but we've also had a chance to experience first-hand just how effective the Pride Lands approach is for the children that are part of their Pride.
One of our staff members is based in Nelson, and he has two young boys, one of whom is neurodiverse. As part of regular trips to Wellington for school holidays, the boys would do days at various holiday programmes with different providers. The programme that really stood out, that they always wanted to go back to, where there were never problems fitting in, and the days were spent doing fun, physical activities that added to their development, was Pride Lands.
Having our own experiences of how hard things can be for families, and what a difference Moses and the rest of the Pride Lands team can make – for families and their children and the communities around them – we jumped at the chance to partner with Pride Lands and become a Help100 sponsor
Things are tough for families, children and local communities out there, and it can be tricky getting the help you need. Pride Lands have an answer to some of those issues, and the more people they can help the better it is for everyone.