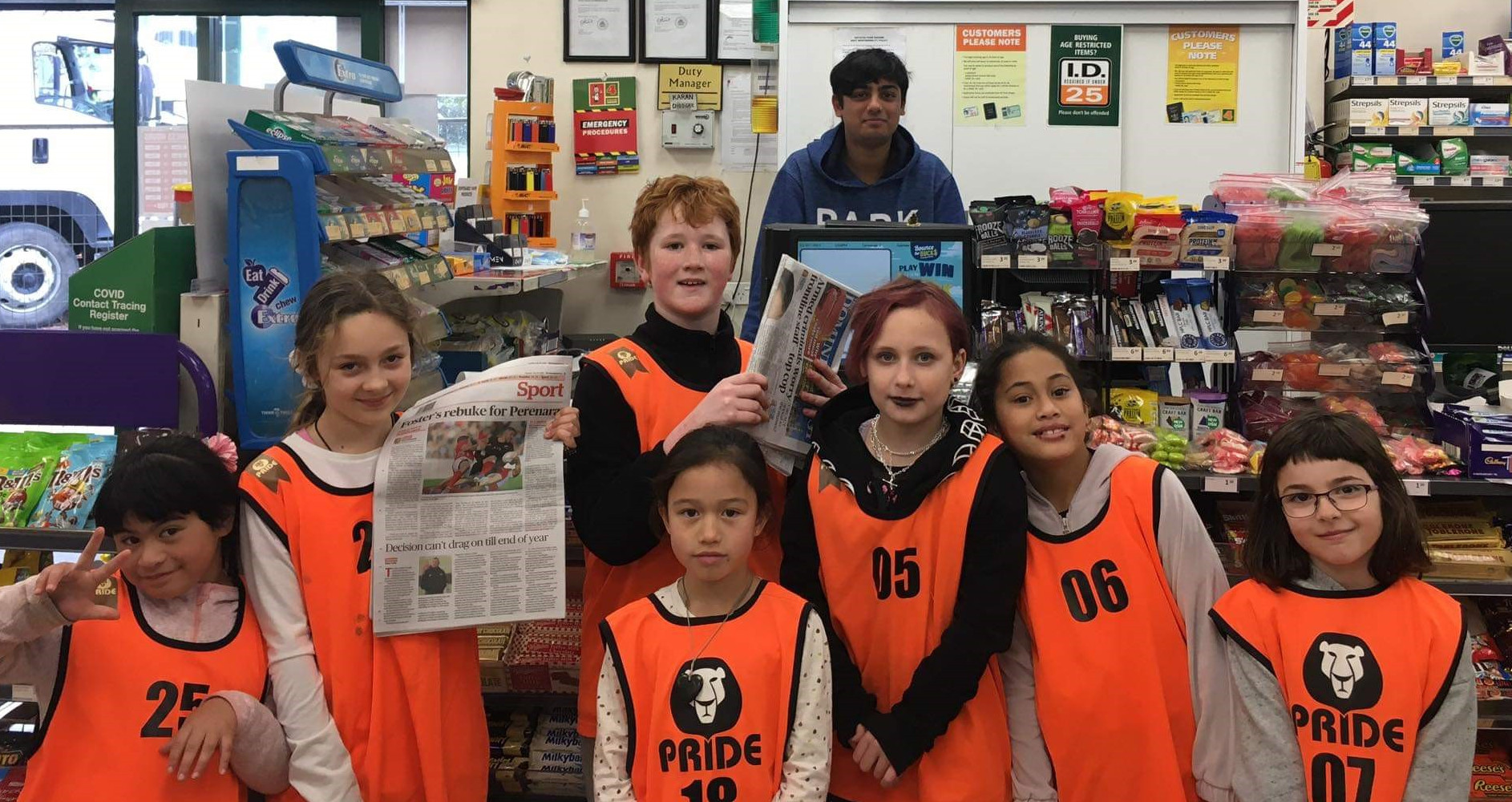 During every Pride Lands Fun School Holiday Programme, we set aside one day to do what we call a community challenge.
The background to the challenge is that here at Pridelands we don't just run 'babysitting' style childcare. We constantly try to teach our cubs new skills that will help set them up for becoming the best adults they can and try to benefit the community around us at the same time.
During the Community Challenge Day, our cubs, in their 'house' groups, must do something selfless for another person, community or organisation. In the Winter 2021 Holiday Programme the challenge was based on partnering with another business to donate goods to a charity or someone in need of support.
Each time we set a challenge, we have a few objectives and lessons in mind for the cubs that are taking part. This time round it was to teach our cubs that sometimes, to make a difference, you need collaboration with people you don't know. To achieve this, you must:
Believe in your cause.
Be willing to go the distance.
Be honest and upfront with your chosen partners.
Be willing to meet them face-to-face.
Accept that you may not always get the answer you want in life.
It's worth noting that to help build their confidence and skills, the cubs do all of each challenge by themselves in their groups. They don't discuss any of it with Pride Lands staff, our staff are just chaperones, timekeepers and drivers that take the cubs where they need to go.
To get started, we got all the cubs from our two holiday programme locations together at South Wellington Intermediate School, divided them up into six team, and set them the challenge.
Stage one
Each group was given 10 minutes to come up with a plan that included identifying a charity or community group that needed help or support, how their group could meet that need, and who they could approach in the business community for 'sponsorship' to provide that help.
Stage two
Next, they were given 40 minutes to execute their plan. This included:
Going out to the sponsor they had chosen.
Explaining the project to them.
Trying to get them to agree to help with what the cubs need.
Taking the donated goods to their chosen charity, organisation or individuals.
Results
This particular challenge had very tight timeframes, which we thought would make it lots harder for the cubs to achieve the task we had set for them (and more likely to teach them that things don't always go the way you want). However, we were quite surprised by how well the groups did.
The groups, the businesses they approached and the charity or business in need that they supported were as follows:
Team 1 – Good Looks (Pride Lands Interns): Went to Countdown in Newtown and got some stacks of bunny chocolate products to donate to Ronald McDonald House.
Team 2 – WSC: Went to The Warehouse and got $75 dollar worth of products for the Salvation Army
Team 3 – Boots & Cats: Unfortunately, they could not secure a sponsor to support their charity.
Team 4 – Evil Dragons: Got pet food from Animates in Kilbirnie and donated it to the SPCA in Mt. Cook
Team 5 – Speed Demons: Got stationery materials from The Stationery Warehouse and donated it to businesses that were severely affected by COVID in their local community in Newtown.
Team: 6 – The Mocking Jays: Went to dairies and 4-Square to get as many newspapers as they could and donated it to the SPCA to cover the floors of their pens and cages for the animals.
Conclusion
All in all, it was a great result. The cubs learnt a lot, they made some valuable connections in the business community, and experienced the joy of helping others in need.  If this is the sort of thing that you'd like your children to be involved in, check out our website at to find out more about our childcare with a difference.